serious stuff
Serious Stuff is a sports apparel company that was founded in 2009. We are the proud team wear providers to a number of the leading schools and sporting clubs in the UK and overseas.
Everything about SERIOUS STUFF is designed and developed to be synonymous with quality. A quality product, backed up by a quality premium support service with the shortest possible lead times on orders for all levels of sport.
The SERIOUS STUFF ethos is defined by the knowledge that clothing and equipment has a direct impact on the level of enjoyment and performance in sport.
Our remit is to deliver the best possible product on all fronts and our intent is fundamentally ingrained in our process.
Serious about sport?
We are.
---
Heineken
HEINEKEN is the UK's leading cider and beer producer and the name behind iconic drinks brands such as Strongbow, Bulmers, Heineken®, Foster's, Kronenbourg 1664 and Desperados, together with a full range of speciality brands.
We employ around 2,000 people across our 8 sites in the UK. We have breweries, cider plants and offices in Edinburgh, Livingston, Tadcaster, Manchester, London, Hereford and Ledbury.
More than 90% of our beer sold in the UK is brewed in the UK and we are a major supporter of British agriculture, sourcing 100% of our malt and barley for our UK brewed beer from UK farms and maltsters. Around 30% of all UK apples are used to produce our ciders.
HEINEKEN is a passionate supporter of the great British pub. Since 2010, HEINEKEN has invested £600m in developing our pub business including purchasing 918 great British pubs from Royal Bank of Scotland. Today, through our Star Pubs & Bars business we own a nationwide estate of around 1,100 high quality invested pubs.
---

BMS group
BMS is a leading independent, specialist insurance broking group with more than 30 years of success in the industry. BMS has more than 300 employees in 10 cities globally, including in London, New York, Vancouver and Sydney; our teams of experts provide tailored solutions in the fields of reinsurance, direct and wholesale business as well as analytics, claims and wordings.
Our analytics and catastrophe modelling are industry leading and award-winning.
We have a close relationship with Lloyd's and the international insurance markets, enabling us to access the best market for each of our clients. BMS is an energetic and community focused company that strives to support a wide range of organisations, we've a long standing and close relationship with Rosslyn Park and we're proud to be able to continue to support the club.
---
Physique
Rosslyn Park FC has partnered with Physique as they provide our members with a great range of your favourite products including taping & strapping, pitch side first aid, sports healthcare, therapy essentials and much more.
Physique works with the world's leading brands, medical professionals, clubs and organisations to bring you their top-rated products and service.
They offer…
✓ Excellent product quality and stock availability
✓ Fast and flexible delivery options
✓ Regular great deals and save up to 25% on over 100 products in their 4 for 3 mix and match offer.
✓ Dedicated team offering experienced product advice
---
ARRACO FX
ARRACO FX are specialists in currency exchange and international payments in over 100 currencies. Why use ARRACO FX?
No transaction fees – We do not charge for sending or receiving payments.
Save money – We will make you considerable savings on the FX rate you are receiving.
Speed – Payments released within 15 minutes of receiving money.
Technology – We use best of breed technology for our front-end platform.
Security – It's extremely safe. When using our platform, you're protected by our regulated platform provider Currency Cloud.
Dedicated Dealer support – Our team of specialists will support you every step of the way, 5 days a week.
Payment tracking – Monitor your money 24/7 with real time payment tracking.
Products – Over 40 currency pairs and best of breed technology
---

Savills
Savills has been helping people find their perfect home in South West London for many years and we pride ourselves on being part of the local community. As well as the local Barnes, East Sheen, Richmond and Putney teams, we have 35 offices in London, 139 in the UK and Ireland and over 600 offices and associates across the globe.
We provide excellent local knowledge and unrivalled access to the broadest spectrum of buyers and tenants. We also offer a range of other services, including Prime Purchase, our subsidiary property buying agency and SPF Private Clients, finance brokers.
If you have any property requirements, please call Robin Chatwin on 07967 555650 and quote 'Rosslyn Park'. For every successful sale or let, we will donate up to £500 to Rosslyn Park to help support the Mini's team.
---

Gilbert
Gilbert is a sports equipment manufacturing brand, specialising in rugby union and netball. The company is mostly known for its rugby union balls, having been official supplier for the World Cup since 1995.
---
blytheRay
BlytheRay is a specialist financial public relations and investor relations agency with a focus on small to mid-cap listed companies.
---

Allan Fuller
Allan Fuller Estate Agency & Lettings Agency in Putney & South West London. With over 30 years' experience, Allan Fuller has the unparalleled capabilities to help you sell or let your property.
---

deloitte
Deloitte, is a multinational professional services network. Deloitte is one of the "Big Four" accounting organizations and the largest professional services network in the world by revenue and number of professionals.
---

franke
Franke Holding AG, based in Aarburg, Switzerland, is an industrial manufacturer with companies located around the world. Franke has about 10,500 employees working in 68 companies in Europe, South and North America, Africa, Australia and Asia.
---

plantation shutters
For the past 35 years, Plantation Shutters has maintained an excellent level of care, passion and service by keeping our business model simple. Based in Wandsworth and operating a full service throughout Greater London and the surrounding areas. We have never wavered from our original philosophy of using the best craftsmanship and the highest quality materials to produce the finest shutters on the market. This, combined with our knowledgeable and experienced installation team, has meant that we are the first choice for people who demand the best, and our longstanding clientele is testament to this. Our clients know that we provide an unbeatable product at reasonable costs – designed correctly and fitted immaculately.
The trend for plantation shutters has grown exponentially in the last few years and will continue to do so, as they provide a practical and modern solution for window dressing. However, as the market expands, it is important to differentiate between companies in terms of product, quality, service and expertise – we guarantee that we will never sacrifice our standards in any of these and above all, aim to maintain our position as the optimum provider of plantation shutters in the UK.
For more information please call us now on 020 8871 9222 or email your enquiries to hello@plantation-shutters.co.uk.
---

roehampton club
London's premier multi-sports and social club. the Club houses a beautifully presented 18-hole golf course, 30 tennis courts with ten fabulous grass courts, table tennis tables, six glass-backed squash courts, four international standard croquet lawns – one of them floodlit, and heated indoor and outdoor swimming pools. Along with a thriving social scene, the dedicated bridge and snooker rooms and an art studio with a range of classes offered provide further opportunities for Members to try new things, improve their skills and enhance their wellbeing.
---
sambrooks brewery
Sambrook's Brewery was founded by ex-Rosslyn Park hooker Duncan Sambrook in Battersea in 2008. Specialising in producing British style craft beers, Sambrook's flagship beer is Wandle, named after the river which flows through Wandsworth and meets the Thames just a short walk from the brewery. We are delighted to be supporting Rosslyn Park and providing great beer to compliment the great rugby played at the Rock!
---

tigon scaffolding
Tigon Scaffolding are based in the heart of London and focus on quality, reliability, safety and value. We offer a high quality, cost effective service. Organisation is key – we plan ahead, monitor and manage any job throughout and are committed to forming a partnership with our clients. We supply and erect scaffolding for both residential clients and commercial businesses within London.
---
train inside out
We are a gym with a difference.
The concept is simple. We've created a gym right on the edge of a state-of-the-art 4G rugby pitch using container units which have been specifically engineered to fit our exact requirements.
Unlike most conventional gyms, having access to the turf allows us to add loads of different elements to our workouts and we'll be embracing the great outdoors (ok, maybe we'll stay undercover sometimes when it rains).
The idea for the gym came about through a need for Rosslyn Park rugby club to improve the training facilities for its players, having been training in a changing room for as long as they can remember (fitting 22 rugby players in there was a bit like cramming an elephant into a mini). We thought; hey, we can help with that!
Together we decided it would be fantastic if we could offer an awesome gym to members of the local community, as well as providing a first rate training facility for the players. And that's how the idea came about.
---

warrener stewart
Warrener Stewart is an expert team of experienced chartered accountants, chartered tax advisors and registered auditors, based in Fulham. We specialise in meeting the needs of private clients and their businesses.
Wherever you are in your business lifecycle our aim is to help you make better informed business decisions with greater confidence, so that the business fulfils its potential and you achieve your personal goals…
---
The Biltong Factory
Vidrate is Rosslyn Park's hydration partner. An enhanced hydration powder with added vitamins & electrolytes made from all natural ingredients and contains zero sugar. A recent study of 30,000 people found only 1% drink the recommended 6-8 glasses of water per day. ViDrate is designed to help you drink more water every day.
ViDrate can be used everywhere: at work, school & university, at home, the gym, or when travelling!
Water doesn't always quench your thirst, ViDrate helps make it taste better!
ViDrate replenishes electrolytes & minerals used during the day, especially after exercise.
ViDrate comes with added vitamins & contains no artificial colours, flavours, sweeteners (sweetened naturally with Stevia).
Suitable for vegans & vegetarians & is Gluten free!
---

Spoke London
Mensware wasn't working for us – so in 2014, we set out to create a product and experience that did.
Our wishlist wasn't big. We just wanted clothes that fit, felt and looked great. We didn't need to stay obsessively on trend (whatever that means). We didn't need an endless carousel of changing styles. Most of all we didn't need to buy them in an over-decorated retail palace teeming with other people and annoying shop assistants. Unfortunately, the things we didn't like seemed to come bundled with the things we did – and we were paying extra for them.
Build to fit
Refined by design
Delivered to your door
So we decided to make our own: clothes built for fit, with real craftsmanship.
---
VitaSports
VitaSports is a sport specific supplements business that was founded in a small town called Royal Leamington Spa during 2018. Here at VitaSports, our mission is to supply professional standard sports products to various sports teams, clubs, gyms and individuals.
Our primary range of products are Informed Sport approved* and are packed with high quality ingredients – all alongside being suited to you and your choice of sport.
---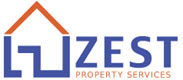 Zest Property Services
A One Stop Shop for all your Property Maintenance needs. As experts in the field with many years in the business, our objective is simple: to provide a superior service at a very competitive price. We manage all aspects of property maintenance from simple repairs to complete refurbishment projects. Our plumbers, Gas Safe (previously Corgi) engineers, handymen, decorators and builders are on hand to assist.
At Zest Property Services we will install your new boiler, refurbish your bathroom or kitchen, install a sky light, replace a washer or hang a picture. A large proportion of our business comes from referrals and repeat business therefore making you a happy customer is our top priority.
View the latest Zest Property Services brochure online here.
---

Paxsole Limited
Paxsole is a small, family run investment company established in 1989. It specialises in property and is seeking to expand its property portfolio nationally and move into other areas of investment.