This week at the rock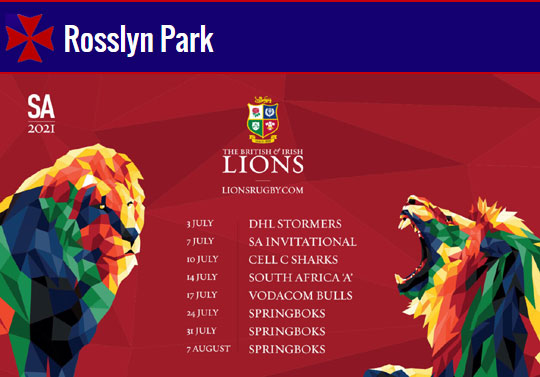 LETS GET THE SUMMER STARTED
British & Irish Lions in South Africa 2021
LIVE on our large screens @ The Rock
Join us at our Summer Social Day Parties for the 2021 British & Irish Lions tour to South Africa!
We'll have our giant outdoor screen, full sound system, pop-up bars, food, resident DJ and much more!!
Doors will open at 1:00PM with the British Lions games on the Big Screen (5.00PM). Event will close at 11:00PM
There are tables remaining at all events. Grab your table now. Six people per table from just £10 per person.
BOOK YOUR TABLE FOR ALL SCREENINGS
24 July 2021
1st Test B&I Lions v South Africa (5:00PM)
31 July 2021
2nd Test B&I Lions v South Africa (5:00PM)
7 August 2021
3rd Test B&I Lions v South Africa (5:00PM)
We can't wait #LIONSLIONSLIONS
Any Qs email: info@summersocial.co.uk or summerofsportlondon.com
Further details including a timeline of events is posted in the Events Section of the site.
Return to The Rock - bar open on Wednesdays, Fridays & Saturdays
As part of our plans for the Return to the Rock we will be opening the bar on Wednesdays and Fridays from 6:00 to 9.30PM over the summer.
The bar and surrounds will be open to all members, supporters and their guests, so please come down to The Rock ...
We are also planning to show the summer of sport on Saturdays & Sundays - opening for The European Championship in June and The Lions 2021 tour matches in July.
Mini & Youth Summer Rugby Camps @ The Rock
For U8 through to U15 age groups
Dates announced: 9-11 Aug | 16-18 Aug | 23-25 Aug 2021
20% discount on fees if booked in the next 2 weeks.
Visit the Holiday Training Camps page for more info and to book.
1st XV Fixtures Published
The First XV fixtures for the 2021-22 season have now been published. Visit the news page to view the fixtures and download a copy to print.
Return to Rugby Roadmap and Activity Guide
26 April 2021
The progression to stage D1 on the Return to Rugby Roadmap from the 29th March 2021 means that contact activity except scrum and maul can take place in training and inter-club Tag, Touch and Ready4Rugby fixtures can restart.
The progression to stage D2 on the Return to Roadmap from the 26th April 2021 means contact fixtures under temporary law variations (no scrum or maul) can take place.
This is an extension of the overall guidance outlined in the Return to Community Rugby Guidance. Clubs should continue to work within these guidelines to ensure that all facility, pre-activity and other general operational practices are safe and appropriate.
Download the latest guidance here:
- Return to Rugby Roadmap: Community Game 26/04/2021
- Return to Rugby STAGE D1 & D2: A Guide to Activity March 2021
Making RPFC and the Clubhouse "Covid-Safe" Environments
The advice to ensure that we play safe and socialise in a "Covid-Safe" way at Rosslyn Park is constantly changing. We update and publicise the advice regularly.
Whilst the pandemic persists we will publish the latest information on the website home page here. Please refer regularly to this advice and in particular if you intend to train with the club or visit the Clubhouse.
Mini & Youth return to rugby
29 march 2021
The RFU has recently announced that from Monday 29th March, we will be able to resume training and subject to each step on the Government's Roadmap being achieved (see below), progress towards contact fixtures and a potential full season beginning September 2021.
The RFU have published the Stage D Guide To Activity which provides specifics related to Age Grade rugby coaching, training and playing. It provides an excellent refresher for all coaches and parent volunteers.
Download RFU Stage D Guide To Activity
RPFC Minis & Youth Safeguarding Bulletin March 2021
The club has its own Safeguarding Policy and we follow guidelines and procedures adopted from the Rugby Football Union.
Andy Mathias, Rosslyn Park's Safeguarding Officer has published a revised RPFC Safeguarding Bulletin for March 2021. As we approach the time to welcome players and coaches back to training, the Bulletin includes key dates and activities that we all Park coaches and parent volunteers will adhere to.
Download RPFC Safeguarding Bulletin for March 2021
For further information please see the Rosslyn Park Safeguarding Policy page on the website.
Keep Informed
Regular updates will be published on the web and we will be backing these up with notifications via our email and social media channels.
Please feel free to engage - and keep an eye on the website and social media.
Become a rosslyn park FC
member today
key benefits
Free entry to all home games for full members
Loyalty Discount Bar Card
Exclusive invites to events
International Ticket Ballot entry