Appointment of Dom Palacio as Head of Community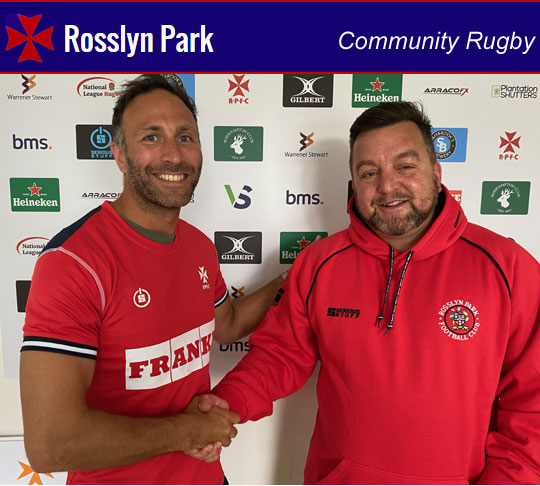 Rosslyn Park is delighted to announce the launch of the club's Community programme for next season, and is especially pleased to announce the appointment of Dom Palacio as Head of Community.
Dom has over 10 years' experience coaching and working in community sport and 30 years' experience of playing competitive sport. He has run community programmes for two rugby clubs and has a proven track record of delivering rugby programmes into over 20 schools and other groups.
The Rosslyn Park Community Programme will aim to deliver rugby into schools and groups across the Wandsworth Borough and will start from June.
Dom Shabbo, Rosslyn Park Managing Director said: "Dom is a great character to come into the club and brings a wealth of experience and expertise to the role that will enable the club to deliver a first rate community programme. . The club is especially excited to launch the programme which has been on our radar for a number of years now. We're especially pleased to help deliver rugby programmes into the borough of Wandsworth; establishing new links and building on our relationships with schools we already work with."
Dom Palacio, Rosslyn Park Head of Community said: "I am honoured and excited to be given this amazing opportunity. Having worked in community schools' engagement previously in Wandsworth borough with Harlequins, it is wonderful to be able to reconnect and support schools' rugby in this part of South West London. Joining such a prestigious club which is synonymous with schools' rugby is a privilege and I am looking forward to helping Rosslyn Park with its community programme."