Sambrook's Online Offer: 10% discount & free home delivery
There's no need to miss out on your favourite draft brew from Sambrook's. They are offering free delivery for all online sales during February which has been a pretty big incentive to stock-up on its own. But in addition to this they are offering a special 10% discount to readers of ParkLife.
Use the code: ROSSYP10 at the check-out: www.sambrooksbrewery.co.uk
New Year Sale at Plantation Shutters Ltd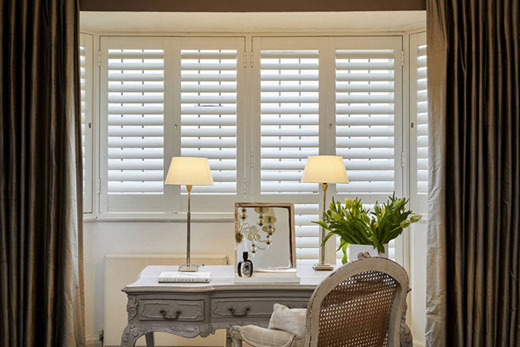 Having steamrolled through January, we can hardly believe that we're well into 2021 already, it's like we've been drop-kicked into the year! Thanks to our wonderful customers, 2020 brought unexpected 'shutter highs' and we've certainly hit the ground running in 2021 excited to provide the highest quality and most competitive shutters around – we're picking up momentum and not looking to slow down until every window in London is shuttered!
In our December instalment we introduced the 'blind side' of Plantation Shutters, but everyone knows that shutters are really what we live and breathe and oh are you spoilt for choice!
Shutters are custom made to your home and your windows and absolutely every design detail is down to you. We have an impressive 8 different materials to choose from and that's just the start when slat size, style, colour, and all the other design features come into focus. We have our favourites, and you'll soon to find yours too. The great news is that there is a material for everything! Shutters suitable for family bath time turned water fight in the evening? You're looking for our waterproof shutters. Need something sturdy and cost effective for busy rooms? MDF will treat you well. Windows calling out for a luxurious wood to add an extra flurry of brilliance to your room? Pearlwood and Ultra are for you!
The best part is that there's an impressive 10% off ALL materials until 14th February.
We're the experts here to guide you over each design hurdle with our unparalleled knowledge and experience to leave you with 1st place shutters! If you're looking to take your shutters to the next level then the buzz around Plantation Shutters is undoubtedly our Aluminium Security Shutters.
Aluminium Shutters are made from architectural grade aluminium and are fitted with reinforced bolt locking mechanisms, providing an extra security measure for your home with the same luxury finish of a wooden shutter. Throw-out dated, ugly security measures such as grills and pair your security enhancement with the most desirable window dressing available. With these shutters you'll feel safe AND stylish just as you deserve.
We have never closed our doors or shutters to our customers and will always continue to operate safely. A sturdy company offering a sturdy window dressing… Plantation Shutters is here for you.
Get an online quote | Book an appointment | Call 020 8871 9222
The Energy Check
We have been working with The Energy Check (TEC) who now manage the electricity and gas provision at The Rock. The service we have been provided has been nothing short of exceptional not only on a commercial level, but on an operational level. Liam Adams is our Account Director for The Energy Check, if you would like to explore how TEC might help reduce the bills for utilities for your home or business please feel free to contact Liam on the below email and mention Rosslyn Park.
Contact: liam.adams@theenergycheck.co.uk
Website: https://theenergycheck.co.uk
Need sports nutrition during lockdown?
If you're looking for sports nutrition during lockdown then look no further than Rosslyn Park's official sports nutrition company, VitaSports. Here at VitaSports, our mission is to supply professional standard sports products to various sports teams, clubs, gyms and individuals.
Our primary range of products are Informed Sport approved and are packed with high quality ingredients – all alongside being suited to you and your choice of sport.
Visit: vita-sports.co.uk for more information and to order.