a look ahead to SATURDAY's game
RAMS vs rosslyn park, Saturday 18th february, KO 3PM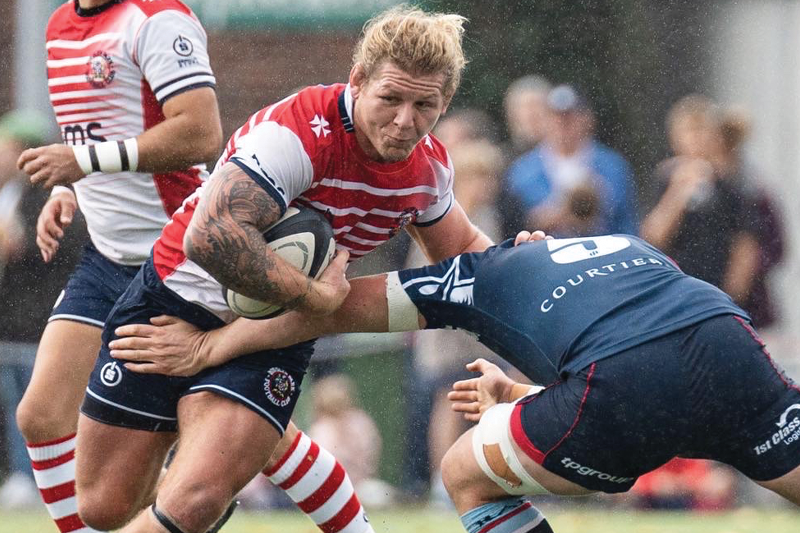 The 1st XV head to Reading on Saturday in a heavyweight clash against top-of-the-table Rams.
The Reading outfit currently sit atop the league standings, 6 points clear of 2nd placed Cambridge and 15 points ahead of Park in 4th, having lost just twice this season. These losses came on back-to-back weekends in December at home against Sale and away at Cinderford. Since then, Rams have won 5 on the bounce with their most recent result being a 50-31 drubbing of Chinnor. Rams have looked every bit as impressive as their record would suggest but Park will have reason to be optimistic about the matchup as the team looks back on the reverse fixture from earlier this season.
Back in late October at the Rock, Park suffered their first loss of the season at the hands of this week's opposition as Rams pulled out a 21-29 away win, doing just enough to deny Park a bonus point. A penalty try, a Jake Buckingham brace and two Monty Bradbury conversions made up Park's 21 points. Despite the loss, Park put in a strong performance and could have won had a couple of key moments in the match gone differently. In the first half, with the scores at 7-apiece, a Ben Howard try was pulled back for a forward pass and Rams went on to score from the resulting scrum. Not long after this a second Park score was disallowed for crossing as Jared Saunders crashed over from the back of a maul.
Rugby is a game of inches and Park will be hopeful that if the 50/50 calls and the bounce of the ball begin to favour them, in key moments on Saturday, the result could well be very different.
WATCH THE HIGHLIGHTS: rosslyn park 21-29 ROSSlyn park | 2022/23 SEASOn