Christmas Parties @The Rock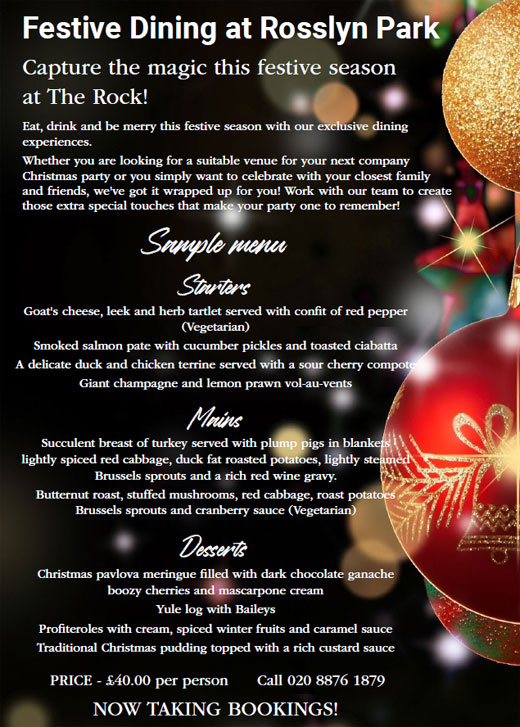 Book your Christmas Parties at the Rock this Christmas…. we are currently taking bookings for families, businesses, friends over the festive season. We offer total flexibility with no limits on numbers, lunch or dinner. Drinks packages can be arranged to suit all budgets.
Please contact Cori in the club office by email: cori.pinkus@rosslynpark.co.uk or phone: 020 8876 1879 to arrange your event of the year!