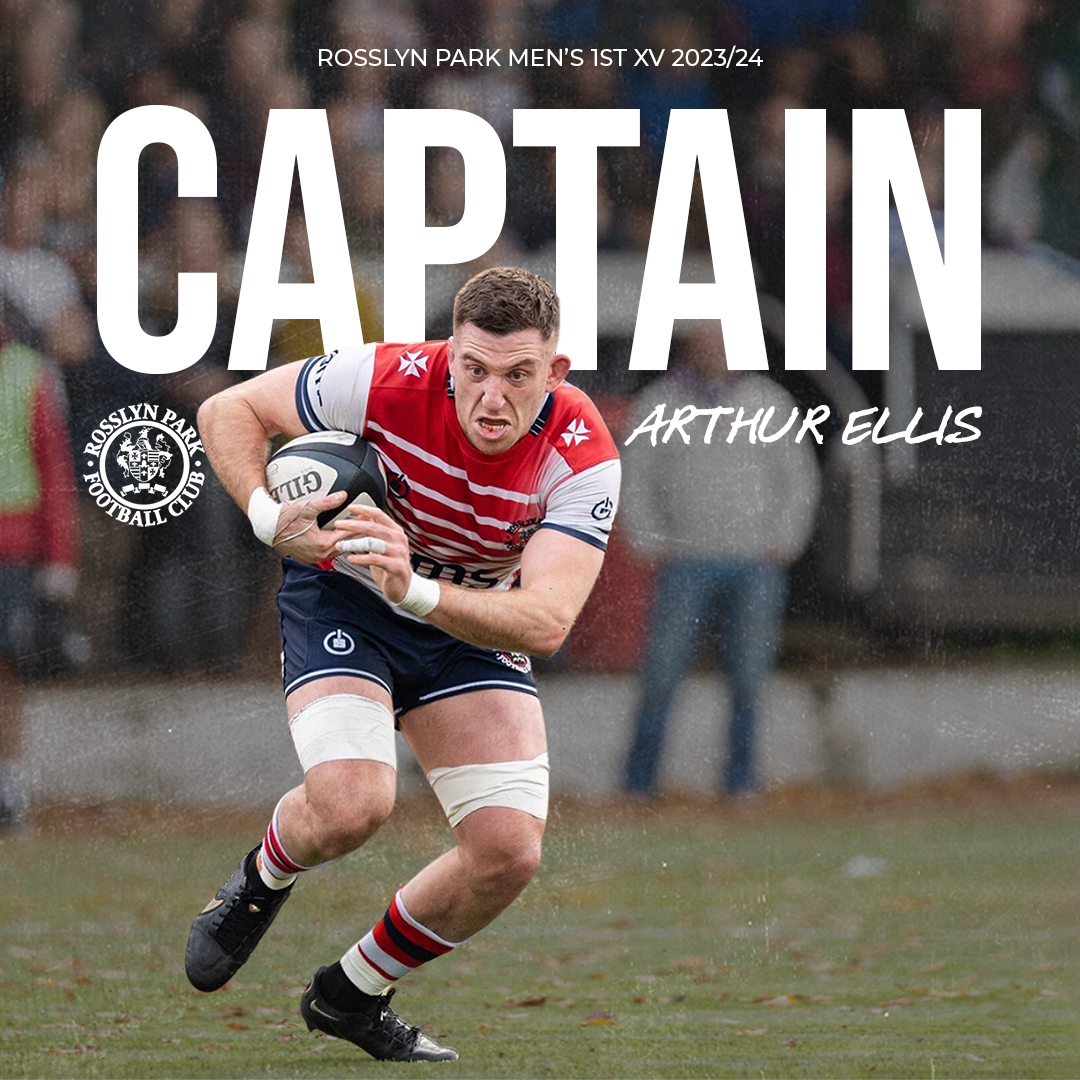 Rosslyn Park are proud to announce Arthur Ellis has been named our Men's 1st XV Captain for the upcoming 2023/24 campaign.
Arthur has been a stand-out player since joining the club in 2017/18, making over 100 appearances for the club and winning numerous awards including Coaches Player of The Season in 2022/23. 
On announcing Arthur as Captain, Director of Sport Kieran Power said "Arthur has been a stalwart player for the last six seasons. He is a player massively respected by both the playing squad and coaching staff. I look forward to working with him closely to make sure we have a positive impact on the squad for this season's league campaign." 
Arthur said "I'm honoured to be asked to be captain this season. Over the last six years, I have always tried to lead by example on the pitch, something I will continue to do to push the team forward. We have a lot of reasons to be excited this season with a youthful playing squad and coaching staff and we are all looking forward to finally get going on Saturday."
Arthur is sponsored by The Redferns.
Tickets for Saturday's season opener against Plymouth Albion are on sale here.