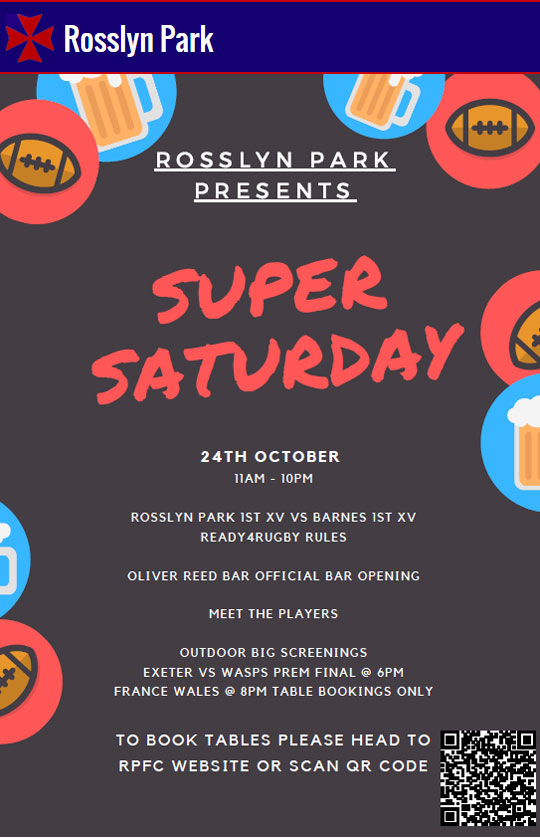 We're planning some senior rugby at the Rock on the 24 October, when we will also be opening the new Oliver Reed bar, which was announced at the recent AGM. OK so the live rugby will be taking place under Ready4Rugby rules, but it's a start and we're really looking forward to it!
There's also a feast of rugby being shown on the big screens so please arrange to come down and join us. Tables need to be booked in advance to ensure that we adhere to our Covid-Safe Guidelines.
For any friends or family who want to come along you will have to book a table – please use the link below.
Please book your table of six online here.
Saturday 24 October Running Order
11:00am – doors and bar open
12:00pm – First match commences
3:30pm – Ireland vs Italy KO on big screen
3:30pm – Final Match commences
4:00pm – Oliver Reed Bar opening
6:00pm – Premiership Final on big screen
Download Full Details of the Schedule and the Return to Rugby Rules here.
The Match Schedule