Rosslyn Park 47-14 Birmingham Moseley
Saturday 12th March
By George Havord
Park were back to their fast paced, attacking best as they put eight tries past a well beaten Birmingham Moseley side. It was a 5 point and 5 star performance from Kieran Power's men who continue to put the pressure on top of the table Caldy.
Park came flying out of the blocks taking the game away from the visitors as they stormed to a 21-0 lead within the first 15 minutes. Sam Garvey opened the scoring after some strong mauling from the Park forwards.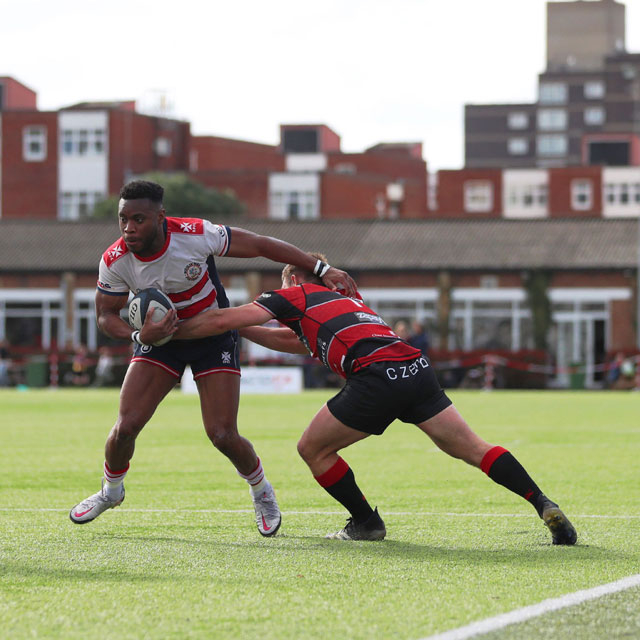 The home side added some extra flair for the next two tries however with some well crafted attacking play. Josh Addams flipped the ball to Henry Robinson who touched over for his 10th try of the season. This was followed by another involving Robinson who offloaded to Benji Marfo. The winger made no mistake bursting through to score.
Speaking after the game Robinson said: "A fast start was our aim. The first 15 minutes was our goal, to get out of the blocks quickly".
The pre-match message from Kieran Power was enforced to good affect by Park. Marfo with a great carry passed inside to Brandon Jackson who got in on the act galloping over to put Park 28-0 in the lead.
Moseley threatened a fight back as some progressive carrying gave them a rare trip into Park territory. The ball broke to Fyn Brown who scored and was backed up kicker Dan Lewis who converted from a tight angle. The home side resumed their authority in the game when captain Hugo Ellis displayed some tidy handling to pass to Josh Addams who turned on the jets to beat a tackle and score.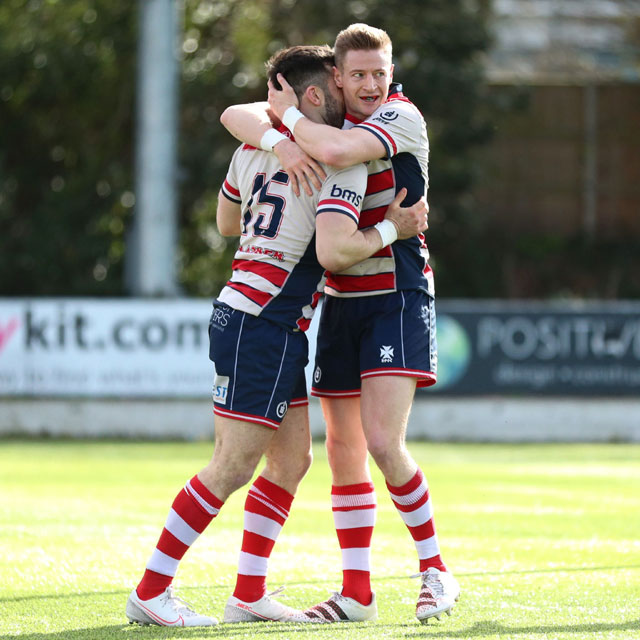 Director of Rugby Kieran Power must have been impressed with the attitude of his players as they didn't let Moseley have a break wearing them down all game. The constant pressure from our forwards took it's toll on the Moseley defence and this time it was the speedy Brandon Jackson who raced in for his second.
Speaking after the game this is something Power touched on saying: "The forwards provided a very good platform for us to throw the ball around we encouraged that all week, we wanted that type of performance".
Tries from Moseley's Mason Tonks and Park's Craig Holland saw the game finish with the score 47-14.
It was a resounding performance from Park after a difficult start to 2022. It is now two wins on the bounce with the boys travelling next to local rivals Blackheath in what promises to be a full blooded contest.
Rosslyn Park
Tries: Garvey 5', Robinson 15, Marfo 14', Jackson 27', 49, Amadi 43', Holland 74'
Conversions: Holland 6', 10', 15', 28' 44', Smith 75'
Penalties:
Sin Bins: Robinson 63'
Team (15-9/1-8): Henry Robinson, Benji Marfo, Brandon Jackson, Henry Cheeseman, Josh Addams, Craig Holland, Jack Gash, Sam Garvey, Jared Saunders, Nick Lovell, Dylan Flashman, Henry Spencer, Dan Laventure, Arthur Ellis, Hugo Ellis
Replacements: Ali Wade, Stewart Maguire, Charlie Piper, Dave Lewis, Luc Smith
Birmingham Moseley
Tries: Brown 31', Tonks 67'
Conversions: Lewis 10', 68'
Penalties:
Sin Bins:
Team (15-9/1-8): Luke Hibberd, Sam Pointon, Ollie Allsop, Rekeiti Ma'sai White, Tuoyo Egodo, Dan Lewis, Jack Combes, Seb Nagle-Taylor, Fyn Brown, Frazier Kiff, Max Ayling, Harry Barnes, James Tideswell, JC Genade, Ethan Priest
Replacements: David Langley, Sam McNulty, Patrick Zindi, Aquile Smith, Mason Tonks
HT: 28-7
Attendance: 358
MOTM: Jared Saunders
Results
Rosslyn Park 47-7 Birmingham Moseley
Sale FC 36-14 Darlington Mowden Park
Tonbridge Juddians 10-59 Cambridge
Bishop's Stortford 15-20 Cinderford
Leeds Tykes 13-28 Caldy
Plymouth Albion 12-19 Chinnor
Taunton Titans 43-28 Blackheath
National League 1 Table
Caldy maintain their 2 point advantage over Park
The top four sides all record 5 point wins keeping up the relentless pace for promotion
Cinderford keep their faint hopes alive beating Bishop's Stortford
It's looking like relegation for Tonbridge Juddians who lost convincignly to Cambridge
Blackheath Preview
It's the old foe again as the boys travel east to play London rivals Blackheath. Back in the 2019/20 season Blackheath did the double over us. This season we look to return the favour. A 55-14 win against Club in November gives us hope in this massive National 1 clash.