Leicester Lions 23-32 ROSSLYN PARK
SATURDAY 11TH NOVEMBER
By RHYS STRATTON
The 1st XV saw off the challenge of a strong Leicester Lions side on Saturday to claim all five points on the road.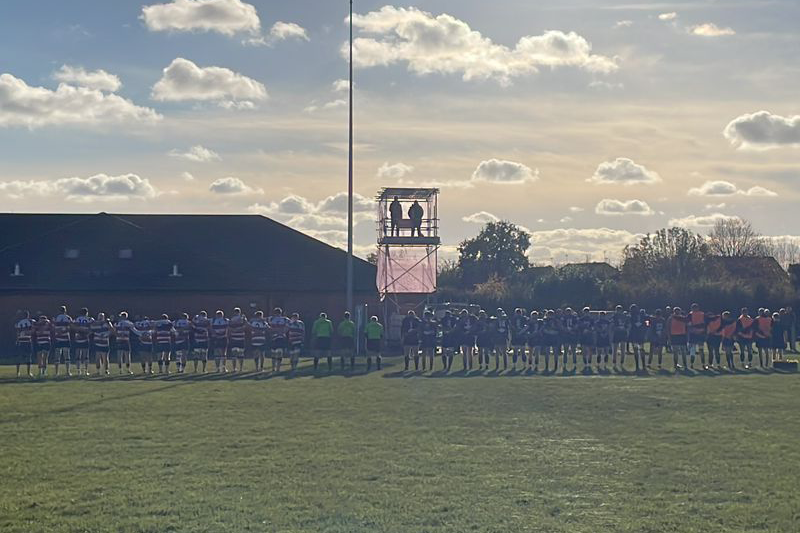 Due to the match taking place on Armistice Day, a two-minute silence was observed by players, staff and fans ahead of Saturday's kickoff. Once the match began the solemn atmosphere thawed quickly and, within just five minutes, outside-half Josh Bragman opened the scoring as he got on the end of a slick James Stokes offload and strolled in under the posts. The Lions narrowed the lead twice through penalty kicks by Dan Lewis before Bragman added to his tally as he slotted a penalty of his own to make the half-time score 6-10.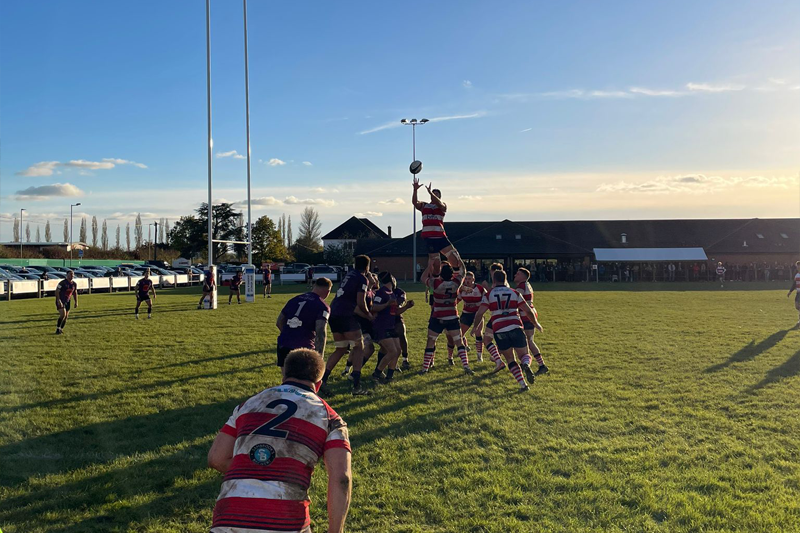 Park opened the much more free-scoring second period with another early try as Bragman and Stokes again combined to stretch the defence before Benji Marfo got on the end of a silky offload on the left-hand touchline. The clinical winger saw off the challenge of two Leicester defenders as he dove over in the corner to extend the lead. The hosts quickly responded with a try of their own, however, through a snipe by scrum-half James Stubbs from the back of a maul before Charlie Walker was shown a yellow card for snuffing out a Lions chance from what the referee deemed to be an offside position. The lead changed hands twice in quick succession following the card as Lewis and Bragman each slotted a penalty before a dynamic score from Jamel Hamilton put the hosts five-points clear.
In response to conceding, Park turned to their driving maul which had been effective all day and implemented a kicking game that forced the hosts into short clearing kicks into touch which in turn provided the platform to set up mauls in opposition territory. This took its toll on the Lions pack and eventually Ethan Godefroy was forced into conceding a yellow. With the numbers advantage now in our favour, Park turned up the pressure which eventually resulted in Walker cleverly taking a quick tap from a penalty in the final third that saw the winger crash over. Within the final five minutes the ever-powerful Park maul rumbled its way over the Lions' line on two separate occasions. The first was determined to have been held up over the line thanks to some brilliant last ditch defending from the hosts, but the second could not be stopped, and a Conrad Cade touched down to put Park two scores up with less than a minute to play, securing the bonus-point win.
Referee: Iain Key
LEICESTER LIONS
Tries: Stubbs (45'), Hamilton (64')
Conversions: Lewis (46', 65')
Penalties: Lewis (7', 24', 60')
Yellow Cards: Godefroy (69')
Team: Williams, Taylor, Dawson, Godefroy, Atuanya, Johnson, Murdoch, Cairns; Stubbs, Lewis, Glister, Myall, Hamilton, Sterland, Brock
Replacements: Coulson, Nonleh, Thompson, Rudkin, Patrick
ROSSLYN PARK
Tries: Bragman (5'), Marfo (41'), Walker (71'), Cade (78')
Conversions: Bragman (6', 72', 79')
Penalties: Bragman (27', 63')
Yellow Cards: Walker (58')
Team: Cade, Miller, Hay, Burton, Spencer, Bolwell, Ellis, Wrafter, Baldwin, Bragman, Marfo, Gordon, Manihera, Walker, Stokes
Replacements: Cameron, Wade, Stevenson, Hiscocks, Trimble
AROUND THE LEAGUE
Bishop's Stortford 38 – 29 Taunton Titans
Blackheath 42 – 34 Richmond
Chinnor 17 – 22 Plymouth Albion
Cinderford 14 – 34 Birmingham Moseley
Darlington Mowden Park 25 – 18 Sedgley Park
Sale FC 29 – 17 Rams
This week in National One saw a shake-up at both ends of the table. Bishop's Stortford, Blackheath, DMP and Sale each picked up wins at home with the latter result handing Rams their 3rd consecutive loss as well as seeing the Manchester outfit lift themselves from the bottom of the table. Elsewhere, Plymouth and Moseley joined Park in winning away from home with Plymouth's narrow win over 3rd placed Chinnor being enough to send them to the top of the league standings.
Up Next for Park is a home game against an in-form Darlington Mowden Park. Tickets are on sale here.