Watch the Heineken Cup & Premiership Finals in a rugby atmosphere!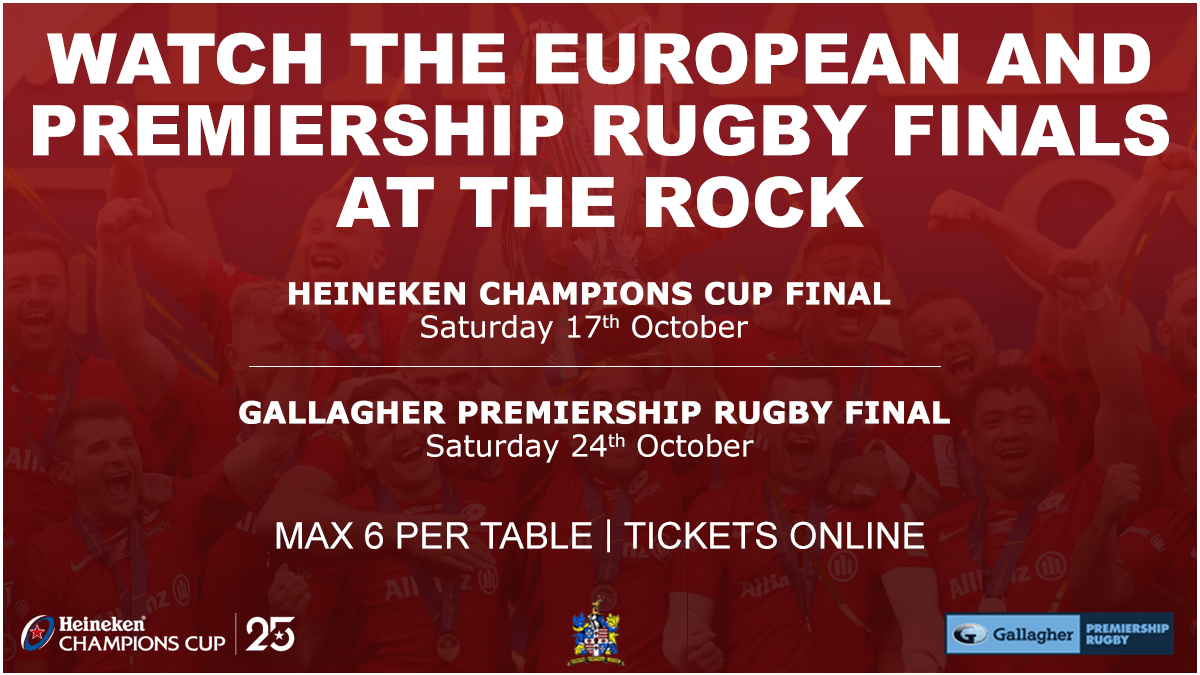 Missing the rugby atmosphere when you watch televised rugby? We're planning to provide some when we screen the the Heineken Cup and the Premiership finals @ The Rock and the 17 and 24 October.
We take our Covid-19 safety responsibilities seriously and will be offering table service to tables of a maximum of six at what promise to be some epic encounters. Tables will be limited due to the need to effectively space and we will be reuqesting a modest contribution of £20.00 per table. Please book in advance via the ticket links associated with each game. Enjoy some fantastic rugby and support The Park at the same time.
Heineken Cup – Sat. 17th October, doors open 12.00 midday
Book tickets for the Heineken Champions Cup Final @ The Rock here
Premiership Rugby Finals – Sat. 24th October, doors open 12.00 midday
Book tickets for the Premiership Rugby Finals @ The Rock here