Christmas Jingle and Socially Distanced Mingle
Sunday 13 December 2020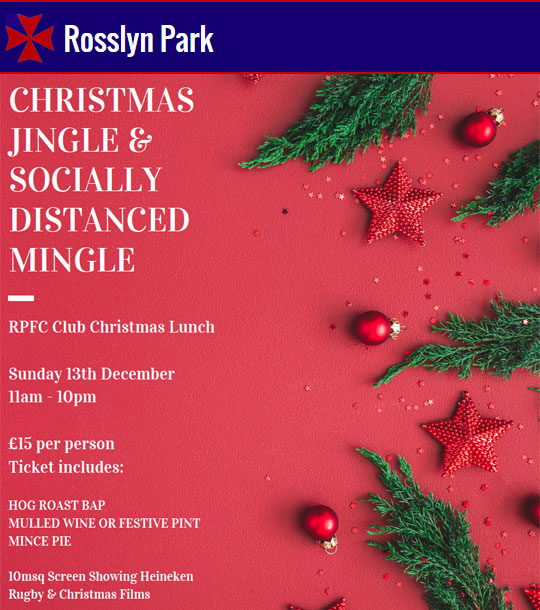 Regrettably we are not able to stage our normal Christmas Dinner for all the teams this year because of the Covid restrictions. However, Jodie has come up with a replacement Christmas Lunch on Sunday 13 December, open to all Park people, which we hope you'll take advantage of.
This really will be the last chance to get together this side of New Year.
Find out more and book tickets here.
Timings: 10:00AM to 10:00PM
No glass bottles or cups
No smoking on the pitch.
No live fires or BBQ's.
Please place all rubbish in the bin provided.